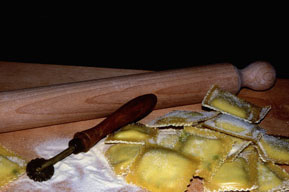 The cooking class will begin at 10 am and the prepared dishes will be served and enjoyed at lunch, for a pleasant sharing meal with a glass of wine and a couple of laughs in company of others.. The course will focus on the implementation of typical Sardinian dishes made with fresh pasta and cakes.
A cultural wine and food journey whose aim is to retrace the old traditions and keep unchanged the flavours of a not too distant time, all starting from the analysis of raw materials and the means of producing them respecting the traditions.
For lovers of Caribbean cuisine Latin American dish cooking will be organized on request.
During the summer the course is on request basis and will take place on one day per week (max. 3 hours)
During winter the course is integrated into the holiday, themed stay, and will be held every day (max. 4 hours)
Photo gallery